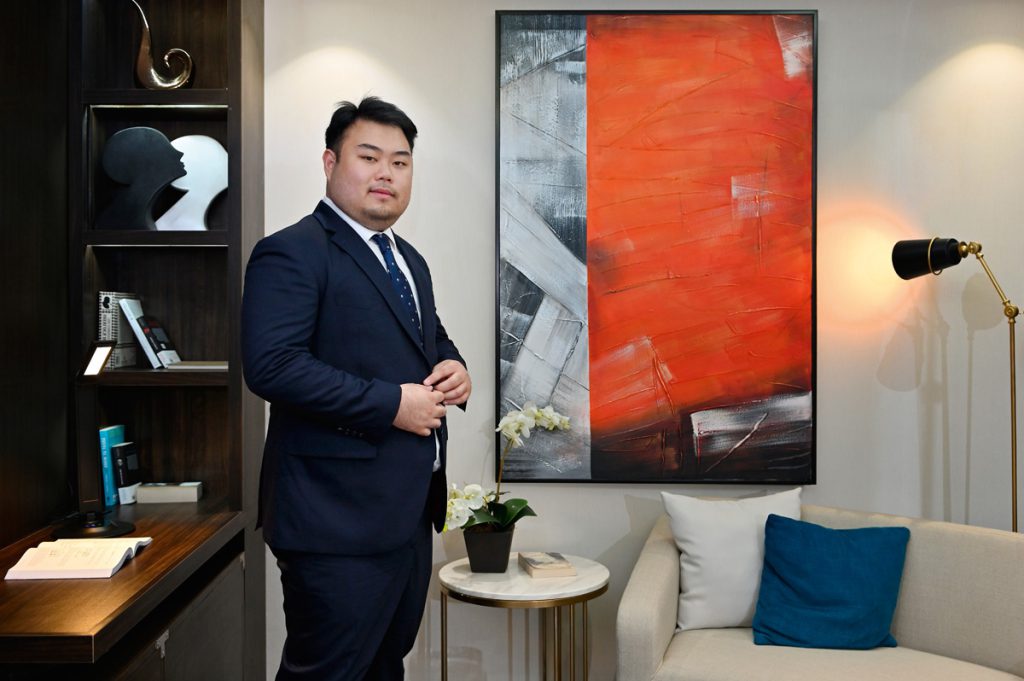 One may call Joeben Tai's foray into the real estate industry a "fortunate accident." Some time in 2014, he was asked by friends to join them in the review of the real estate brokerage licensure examinations."
Tai figured he had nothing to lose by taking the exam, as well. After he had passed, he discovered another opportunity. "I realized that the field of sales was not for me. My end goal is really to develop rather than sell. If clients told me what they wanted, I wouldn't be able to give it to them if I remained in sales. I wanted to build something that my client wants," reveals the president and founder of Grand Taipan Land Development, Inc., a fast-rising real estate developer in the Philippines today.
As a college student at the University of Asia and the Pacific taking up Humanities, major in Management, Tai was big on setting annual goals. Soon, he came to realize that while you can dream big, you cannot set just a single goal. "I realized that I could set my sights beyond my boundaries. We should always try to be bigger than we are today."
Going into entrepreneurship, Tai was clear not just about building the kind of property that clients wanted, but also about contributing to society. "I'm really pushing for entrepreneurship because it builds jobs. Even if you're a small company, can you imagine how many people count on you? How many families you could support? That's my driving force," Tai shares.
In 2016, Tai put up Grand Taipan, with an innovative blueprint that transcends the gold standard of building communities in the metro. Its pioneer project is Verano Greenhills, a major highlight of which are its hotel-like amenities in a premium central city home. "For this project, we have a good selling record of around 70 percent. It's almost sold out," adds Tai.
For Tai, the biggest challenge for the business is being new. "You're unknown to suppliers and consultants. You need to achieve a certain level of trust and have a very good team to complete a project."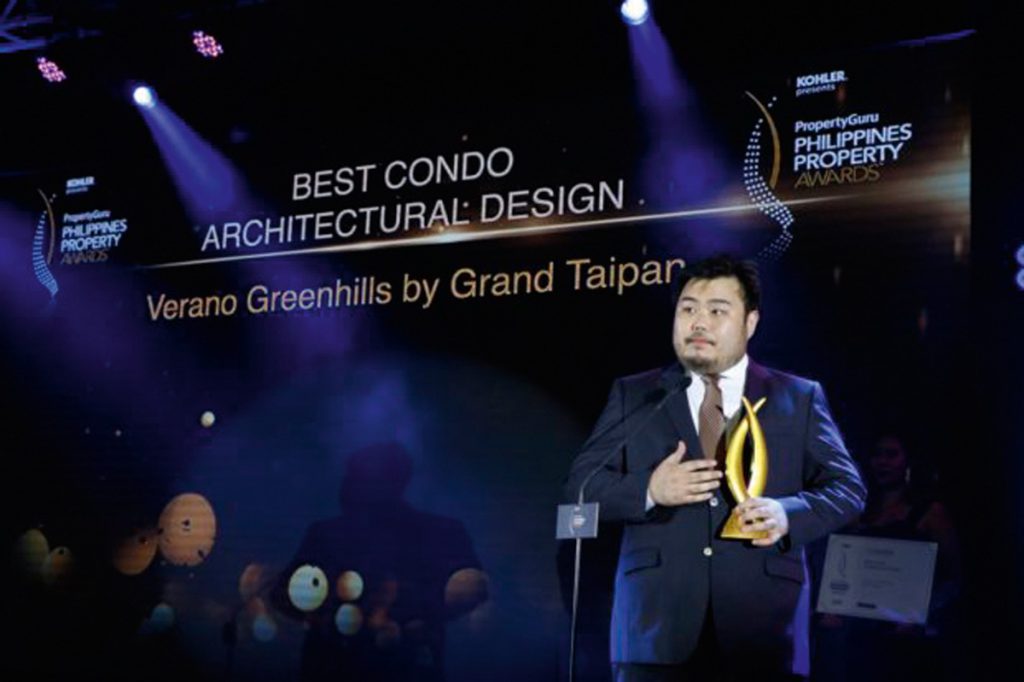 What it took: building the company and finding the right people to execute its plans. "I'm confident that I formed a good team and we are able to carry the projects forward," explains Tai.
Tai has a relatively young workforce, which he sees as a unique advantage. Not only are they able to communicate better and adapt to the market faster, but they are also able to think out of the box in order to give what clients need.
"We're able to hear our clients out. If they have inputs, these go directly to the team. We can explore in a cautious way because we cannot afford to make mistakes. We digest these ideas, so we are able to accommodate certain requests," says Tai.
Greatly influenced by his Chinese heritage, Tai gives weight to two important values: hard work and trustworthiness. "Having these values means being able to deliver what you promised to clients, and being able to deliver projects on time. Then they will really see our sincerity and trustworthiness. If they ask something, we give an honest answer."
Tai also underscores the importance of hard work. Proving one's worth to clients can go a long way in earning their respect, no matter how old or young you are.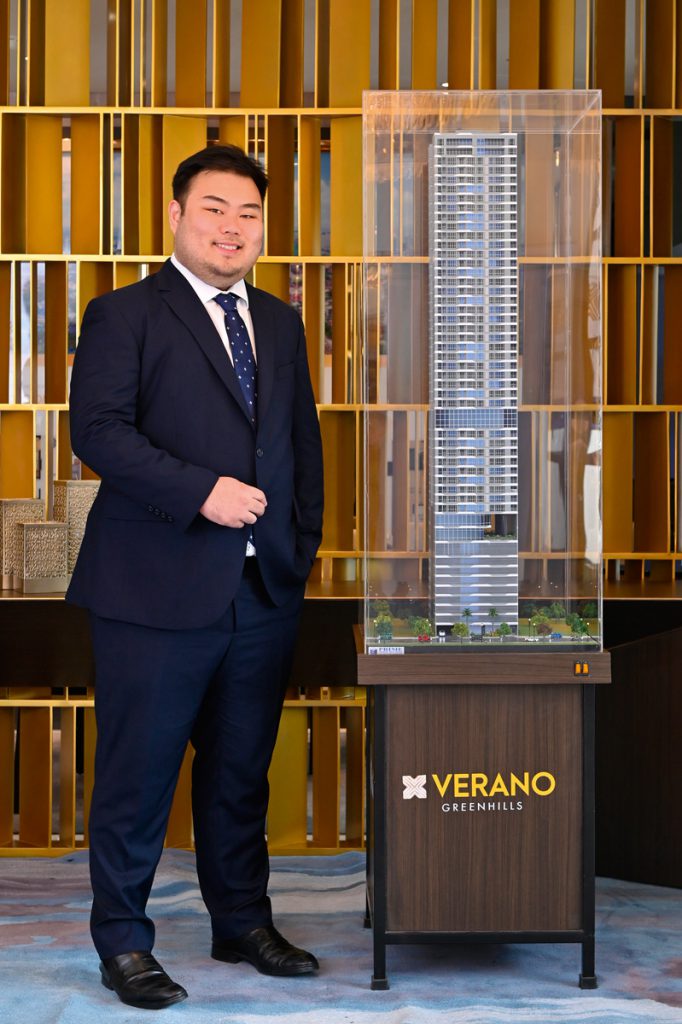 Today, according to Tai, clients looking to buy a home have become more discerning buyers. Most of them are not first-time buyers, so they are easily able to compare features, amenities, and payment options offered by different developers.
"In every real estate project, it's a mix of three factors: location, the development, and the developer. At Grand Taipan, we always look for prime areas or areas of growth where we can build our projects. Then, we offer better units, better amenities, and better service."
Even with many other developers making a mark in the real estate industry, Tai thinks there's always room for other developers. "As long as you offer something better," he emphasizes.
As the youngest representative in the Federation of Filipino Chinese Chambers of Commerce and Industry Inc., and a director of the Anvil Business Club, Tai is constantly at the forefront of mentoring other young Filipino-Chinese entrepreneurs and helping them expanding their network.
His outlook on the real estate industry both here and abroad is he same as that for any other business. "Compared to the real estate industry abroad, the Philippines is not far behind. It's just a matter of doing things. Sometimes, we need to add a touch of culture and heritage in what we're doing, and not just keep developing properties.
"We don't want to just build everything new," says Tai. "We want to build something with character and concept, not just brick and mortar homes. We want to give a certain experience."
For more information, visit www.veranogreenhills.com or follow Grand Taipan on Facebook and Instagram.
Portraits by Paul San Juan
This article originally appeared on Asian Dragon's Volume 14 No. 1 issue, available for order on Facebook and Lazada, or downloadable from Magzter.